With a consistent focus on innovative developments, Triovent GmbH has established itself as a partner of various industrial service providers and, in addition to the AUTOCLEAN system, also offers special solutions for all kinds of tasks. We continue to accompany you after delivery and ensure that everything runs smoothly during use.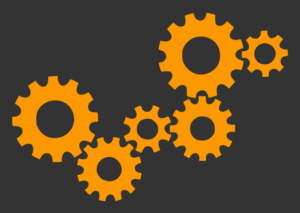 Shell and tube heat exchanger
With AUTOCLEAN we have a modular system for the automated cleaning of shell and tube heat exchangers. If you need more than the standard machine, we will be happy to adapt it to your requirements, rebuild your existing machine or develop a completely new one for your application.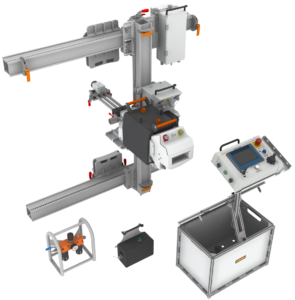 The Rotodrive is a hose turning device that makes it easy to clean long pipelines. In the process, the user can operate the machine remotely. The development was commissioned by a customer.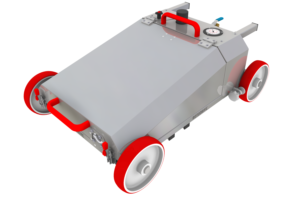 Cracked gas cooler manifold
A device for cleaning the elbow of a cracked gas cooler was constructed for a customer project. Due to the difficult accessibility, an alternative to cleaning with a hand-held cleaning tool was to be developed. The solution includes a positioning device for a rigid cleaning lance. The lance is driven by an air motor and the water jet oscillates and reaches all contaminated areas.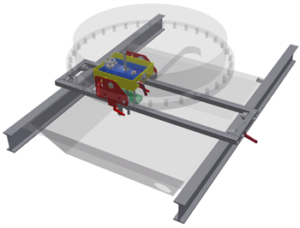 A device for semi-automatic cleaning of air coolers. For this purpose, a large surface must be covered. The solution consists of a permanently installed rail system and a movable cleaning beam. The motor-driven movement of the beam allows the exposure time of the water jet to be precisely adjusted. This makes it easy to achieve an optimal cleaning result with the lowest possible consumption of resources.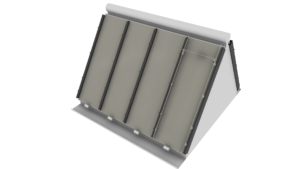 Another example is the optimized boiler cleaning in power plants. Our solution allows a significant reduction of the necessary personnel and thus the number of entrances that are required. Due to a high degree of automation, cleaning can also be carried out more quickly and the cleaning result can be reproduced with every subsequent cleaning.