Triovent GmbH from Dormagen is dedicated to the development of solutions for safe working with high-pressure water. Originating as a spin-off from RWTH Aachen University, we drive automation forward and ensure greater safety, higher performance and greater efficiency in industrial cleaning. In doing so, we take a holistic approach and offer not only purely technical solutions but also other services. These include on-site consulting and problem manalye, training of personnel in the use of new technology, and subsequent project support to ensure long-term benefits.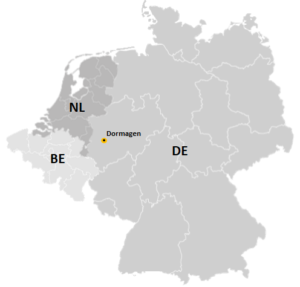 AUTOCLEAN – fully automatic cleaning of shell and tube heat exchangers
AUTOCLEAN 5 – 100% safe, 100% automatic, 100% Triovent
In addition to heat exchanger cleaning, we also offer customized solutions for all kinds of tasks. These can be simple mechanical devices, manually controlled, pneumatically or electrically driven machines or complex automated systems. We cover the complete spectrum from concept and design to production. Afterwards we accompany you further and make sure that everything runs smoothly during operation.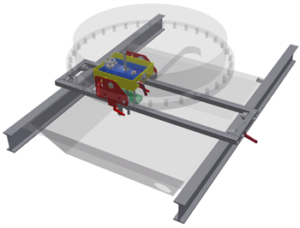 In the industrial service, equipment is often needed at short notice for a limited period of time, so you can also rent equipment from Triovent. We will gladly make you an individual offer for your needs. In addition to our machines, we also provide high-pressure pumps and qualified cleaning personnel to fully cover your needs. Furthermore, we also support you if you need modifications to our machines or your own equipment in order to achieve the best cleaning results in difficult applications. For this purpose we also accompany your project on site.